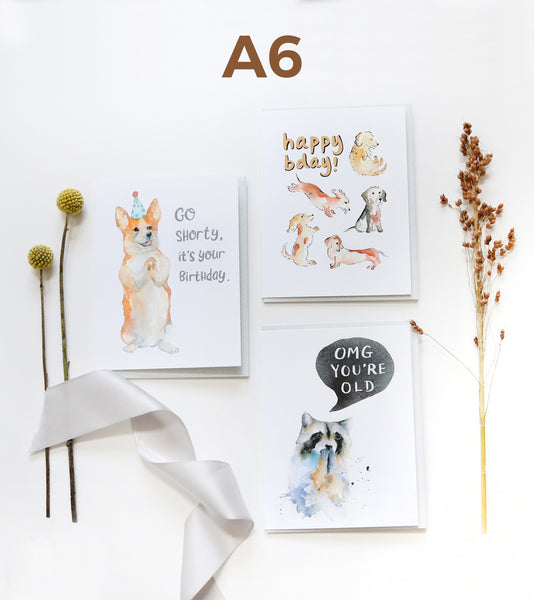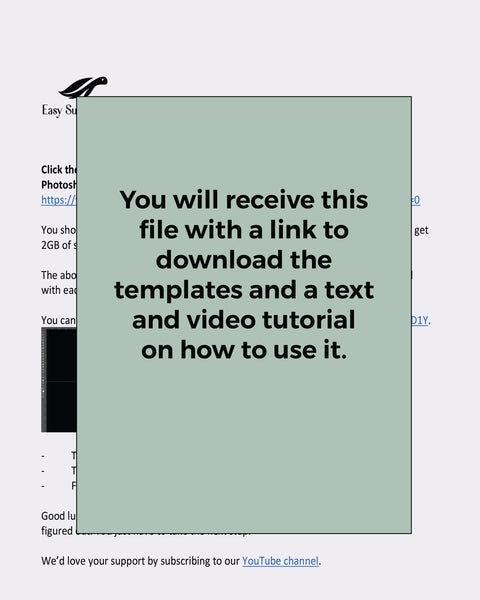 Photoshop Template for A6 Size Greeting Cards - Digital Download
This is a digital download for 2 PSD templates that you can edit to design your own greeting cards.
This template is meant for a template that will print 2 A6 size cards ( 4-1/8 x 5-7/8inch, 105mm x 148mm when bi-folded) perfectly on an A4 size paper, with borderless printing without needing to cut out any excess paper. 
Please reference the International Paper Size Guide here for sizing reference before purchase. I will not be able to offer refund if you purchase the wrong size.
To ensure your greeting card will be printed correctly, please double check your printer setting. If your artwork extends all the way to the border, make sure your printer has borderless printing capability or you will need to add margins to your template.
Photoshop is required to use the these files (in .PSD) to their full potential, and basic Photoshop knowledge such as layers and resizing are recommended. 
Included with this purchase are:
1 PSD template in landscape layout

1 PSD template in portrait card layout

Text and video instructions for Photoshop CC*
*Program Compatibility:
This template is ideally designed for use in Adobe Photoshop CC or newer versions of Photoshop. I've been told that it works on Procreate app for the iPad as well. If you have Photoshop Element, editing capabilities may be limited.
After purchase, you will receive a PDF file with instructions and a Dropbox link to download both PSD files.
If you plan to create greeting cards in different sizes, you may still take advantage of this template with a few tweaks, but you will need to have basic Photoshop knowledge such as resizing your canvas. Check out our step by step tutorial on our YouTube channel on how to create your own template using Photoshop or alternative (more inexpensive) programs.
Wishing you all the creative success and fulfillment!